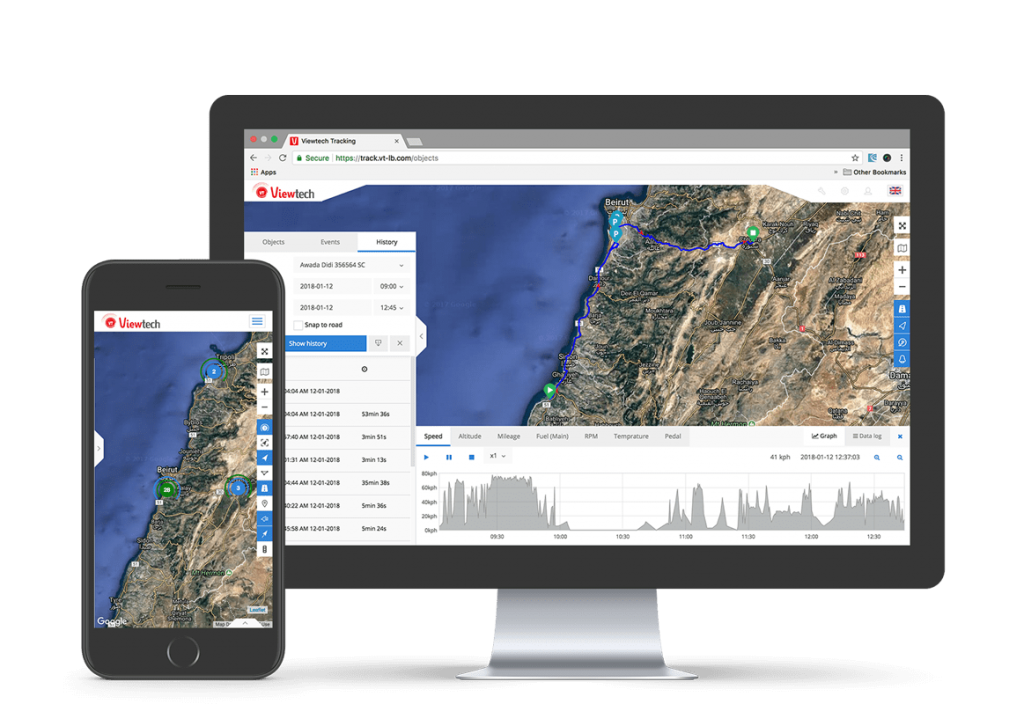 GPS Fleet Management
has never looked this good.
Manage your fleet from anywhere with our mobile-friendly solutions. Tablet or smartphone, Android or iOS—whatever device you use, we have you covered. Our fleet management system is both convenient and extensive, providing dynamic reporting, driver support, and mobile management.
 Improve Customer Experience
 Experience a huge ROI with lasting results.
 Optimize Routing and Manage Load Types
 Manage Drivers, Vehicles, and Equipment
 Monitor Fleet Health with Maintenance Reminders and Alerts
GPS VEHICLE TRACKING & GPS FLEET MANAGEMENT SOFTWARE
Experience the View from the Top
Detailed Interactive Maps
Viewtech GPS Fleet Management opens up with a fully interactive, dynamic map display powered by Google Maps. Use this map to view vehicle locations, Geofences, and landmarks. With the Vehicle Trails tool, you can see exactly where your vehicles have been during a specified time period.
Satellite and Hybrid Views
 Traffic Overlays
 View Vehicle Trails
 Compare Trip Histories
 Identify Nearest Vehicle
 Indefinite Data Storage
Manage Your Vehicles
With Viewtech GPS Fleet Management Vehicle Status feature, you can view the live status of every vehicle in your fleet. This tool provides a convenient list view of all your vehicles, showing their current location, the time of the most recent update, and the last Event that was recorded.
Get "Big Picture" Data
 View All Vehicle Locations
 See Recent Events
Real-Time Vehicle Tracking
Know exactly where every vehicle in your fleet is at all times with constant updates and custom alerts.
Green and Clean
Reduce your fleet's carbon footprint and improve the accuracy of your records with paperless record keeping.

24/7 Vehicle Monitoring
Utilizing GPS vehicle tracking improves transparency by increasing asset and vehicle visibility.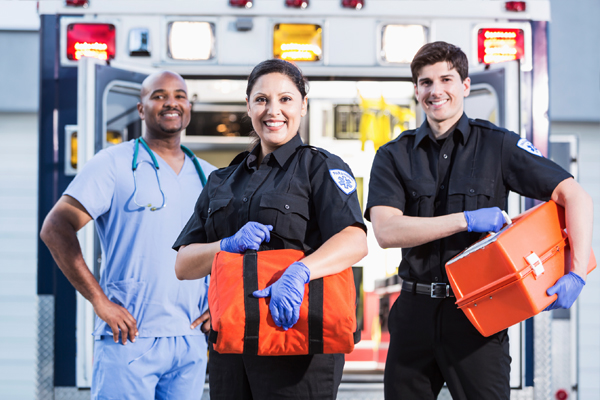 Record-Keeping and Compliance
Electronic trip and billing logs help reduce human error and are thus more accurate and verifiable than paper documents. Simplify compliance and improve your rate of claim acceptance with detailed electronic recordkeeping.
 Electronic Trip and Billing Logs
 Monitor Light and Siren Activity
 Monitor Seat Belt Usage
 Validate Medical Records